Hobbit (The)
Tweet
Walkthrough


Main menu

After the intro movie you'll see the main menu.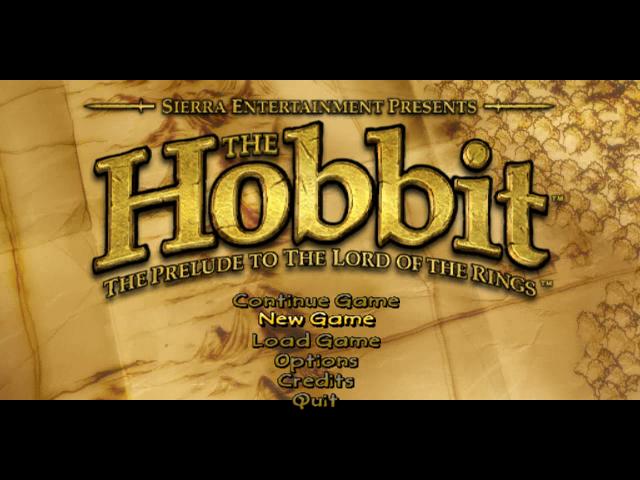 Continue Game: select this to immediately continue where you last saved the game.

New Game: select this to start a game from the very beginning.

Load Game: select this to bring up a list of all saved games. Each saved game consists of the name of the level and a time stamp, as well as a small image of the location where it was saved. In the Load menu you can also delete saved games.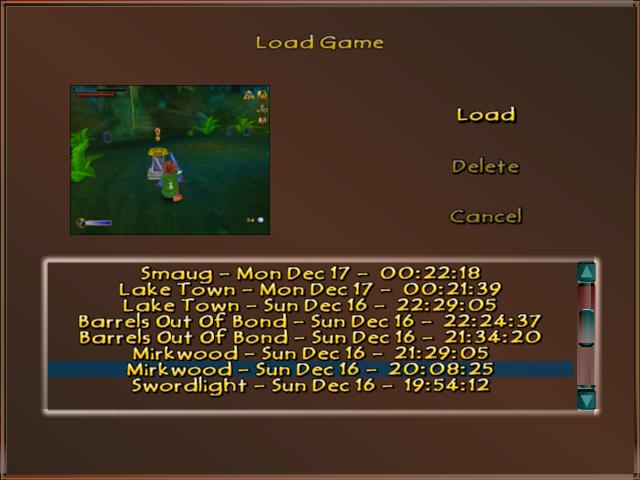 Options: select this to access the options menu (see below)

Credits: Select this to see the game credits.

Quit: select this to exit the game.


Options

Select "Options" in the main menu or in the in-game menu to access the options screens.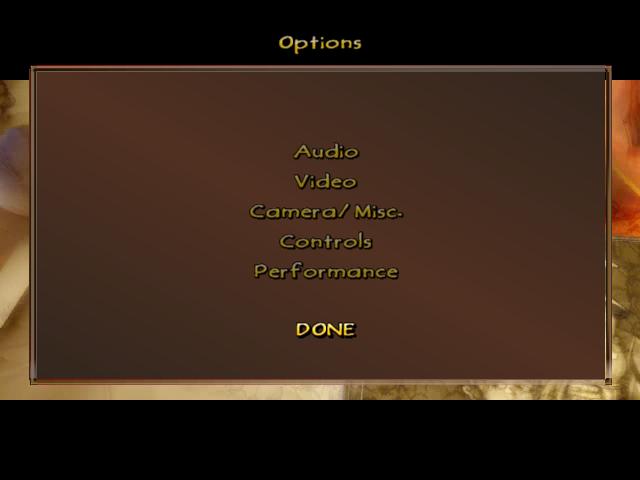 Audio: select this to change the music volume, SFX volume and voice volume, and to enable or disable subtitles.

Video: select this to change the gamma or the game resolution.

Camera/Misc.: select this to invert the camera in third and/or first person view, and to enable/disable gamepad vibration.

Controls: select this to change the controls for the keyboard or gamepad. Keyboard controls allow to set primary and secondary keys for each function and to assign mouse controls also.

Performance: Select this to optimize the game to your computer's capabilities. You can set the details of things such as object detail, effects quality and more. The higher the settings, the more demanding it is for your computer and lag may ensue. You can select one of the three pre-set settings, or customize each component yourself.