Platform: PlayStation 2 (PS2)
Platform description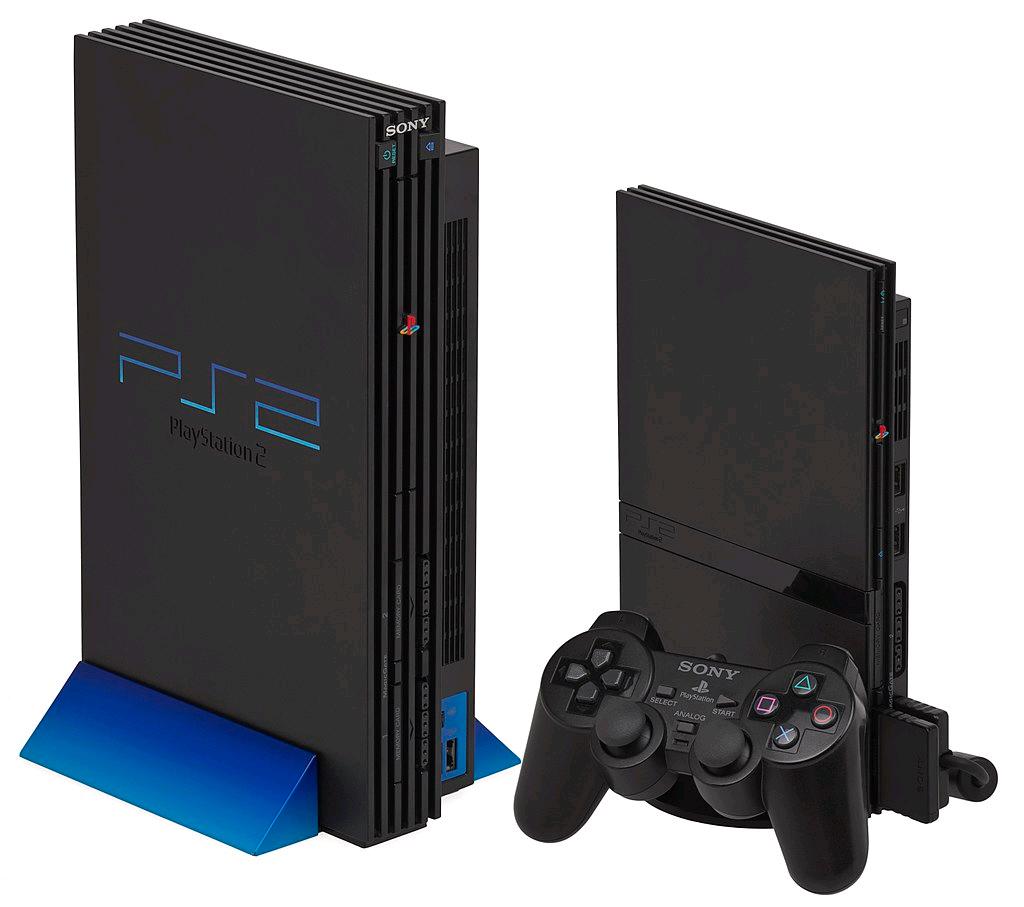 General description
The PlayStation 2 (officially abbreviated as PS2) is a home video game console developed and marketed by Sony Computer Entertainment. It was first released in Japan on March 4, 2000, in North America on October 26, 2000, and in Europe and Australia in November 2000, and is the successor to the
PlayStation
, as well as the second video game console in the PlayStation brand. As a sixth-generation console, the PS2 competed with
Sega's Dreamcast
,
Nintendo's GameCube
, and
Microsoft's Xbox
.
Announced in 1999, the PS2 offered backwards compatibility for its predecessor's DualShock controller, as well as its games. The PS2 is the best-selling video game console of all time, having sold 159 million units estimated by IGN, with 150 million confirmed by Sony in 2011. Over 3,800 game titles have been released for the PS2 since launch, with over 1.5 billion copies sold. Sony later manufactured several smaller, lighter revisions of the console known as Slimline models in 2004. In 2006, Sony announced and launched its successor, the
PlayStation 3
.
Even with the release of its successor, the PS2 remained popular well into the seventh generation, and continued to be produced until January 4, 2013, when Sony finally announced it had been discontinued after twelve years of production - one of the longest lifespans of a video game console. Despite the announcement, new games for the console continued to be produced until the end of 2013, including Final Fantasy XI: Seekers of Adoulin for Japan, FIFA 13 for North America, and Pro Evolution Soccer 2014 for Europe. Repair services for the system in Japan ended on September 7, 2018.
See the
Wikipedia page
for more detailed information on the PS2.
Emulating the PS2
PCSX2 can run your PS2 games on your PC. It features Custom resolutions, up to 4096x4096, Anti Aliasing and Texture filtering, unlimited memory cards, and save states. You can use any controller that works on Windows, keyboards and mice, and you can increase or decrease the game speed. You also have the ability to record in full HD with the built-in video recorder. Note that the emulator comes without the required PS2's BIOS file due to copyright protection, so you'll need to extract that from your console (instructions provided on the site).
You can download PCSX2 for free, as well as find instructions, help and more at the developer's website
here
. At Sierra Chest we've tried it out and are generally pleased with it, although gameplay can have lag, so you may need to adjust the emulator settings quite a bit.
Games