Die Hard: Nakatomi Plaza
Tweet
Demos
Die Hard: Nakatomi Plaza Demo
Demo ID: 222

Die Hard: Nakatomi Plaza Demo

Minimum System Requirements
- 64 MB RAM
- 16 MB Video RAM
- 800 MB disk space

This demo (ZIP, 84MB) contains levels 3 through 6 of the full game.

Interestingly the final screen states that there are 40 action-packed levels. Since in reality there are only 30 playable levels, it would appear development was cut short.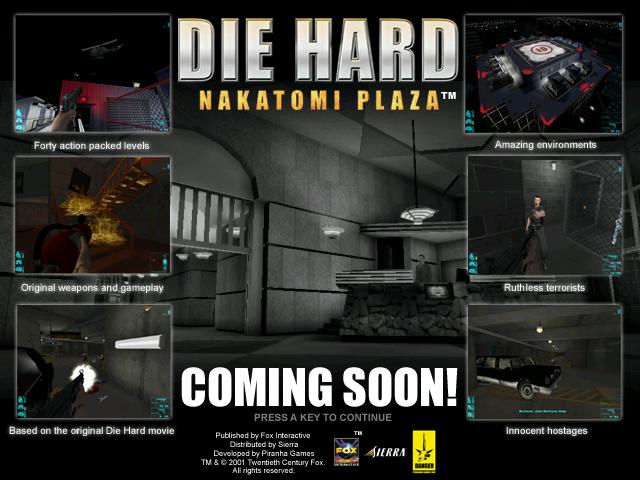 Another splash screen refers to 38 levels, as well as weapons like the H&K MP5 and Beretta 92F, weapons which were also left out of the final game.