Spiderwick Chronicles (The)
Tweet
Walkthrough

Main menu

After starting up the game, the main menu appears.




NEW GAME: first the game asks to select an existing save slot (if you have previously played it) or to create a new one. It then asks to set the difficulty setting and brightness. After setting the brightness, the game commences. Note that, when starting a new game, auto-save will automatically be enabled.

LOAD GAME: a menu appears with previously saved games. Select one to continue where you last left off. If auto-save was disabled, the game will ask if the player wants to enable it, prior to loading the game.

OPTIONS: See below

EXTRAS: In the extras menu, you can see the game credits, a video of Simon & Schuster (the Spiderwick Chronicles book publishers), the film trailer, and the game cinematics (up to the point where you played in the game - there is a total of 9 in-game cinematics).

MULTIPLAYER: Select this to play one of four arenas, two game types and four objectives, alone or with a friend in co-op, on the same computer. See more on the multiplayer page.

EXIT: exit the game. This options is only visible in the PC release.


Options

Select Options in the main menu to display the Options screen.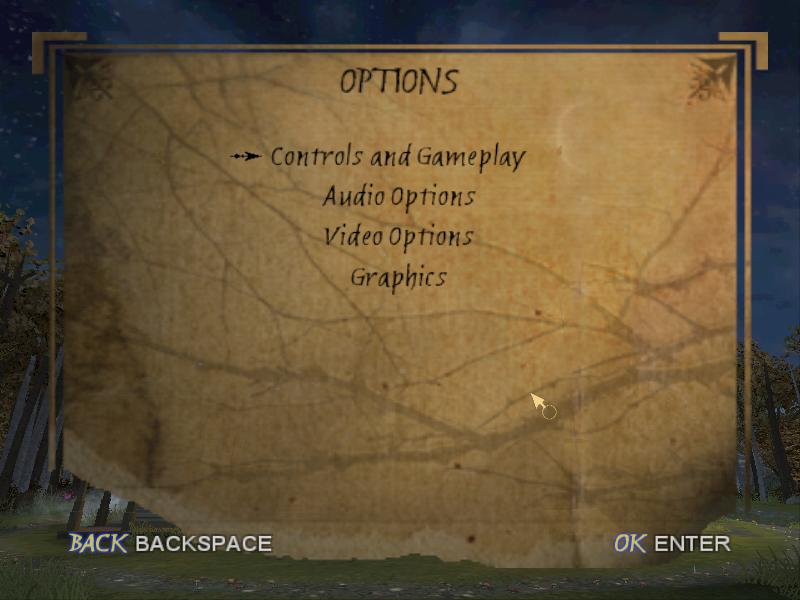 CONTROLS AND GAMEPLAY: In this menu, you can change the key settings and enable or disable auto-save, vibration and subtitles, and invert the x and y axis.

AUDIO OPTIONS: In this menu, you can change the voice, music, sound FX and ambience volumes.

VIDEO OPTIONS: In this menu, you can change gamma, brightness and contrast.

GRAPHICS: In this menu, you can change resolution and detail, and enable or disable high detail textures.


In-game options

You can also access the options while playing the game - access the Field Guide, and the first page features the options.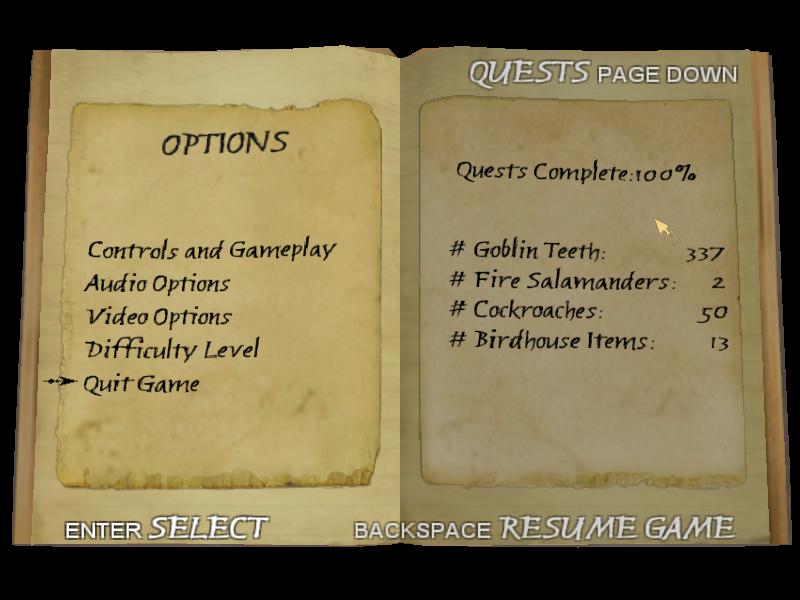 The list features the same options as the options menu accessed from the main menu, except for the "Graphics" settings where resolution and detail can be set. Here you can also alter the game difficulty. Selecting Quit Game will bring the player back to the main menu.

When accessing the game options in multiplayer mode, you also have the option to return to the Multiplayer Setup screen.