Spiderwick Chronicles (The)
Tweet
General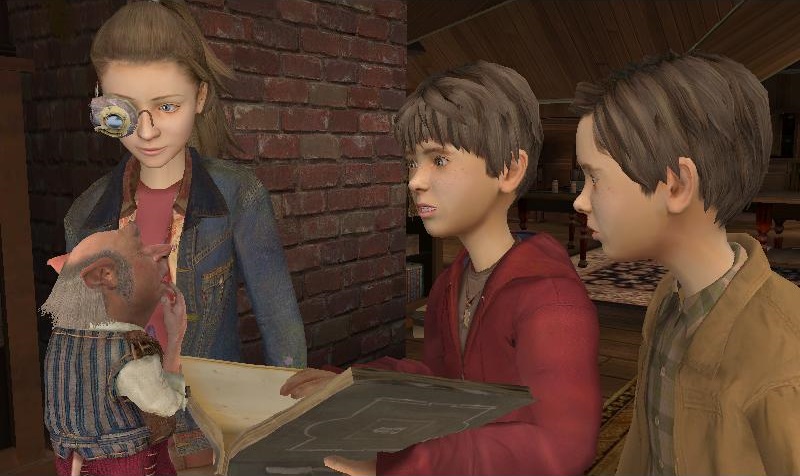 Following a bitter divorce between their parents, Jared, Simon and Mallory Grace move with their mother Helen into the estate of their uncle, Arthur Spiderwick, who lived there 80 years earlier. They discover a sealed field guide in a locked chest, containing their uncle's findings of an unseen world in the surrounding woods - a world a magical creatures such as sprites, brownies and griffins, but also dangerous beings, such as goblins and trolls. By removing the seal from the field guide, the siblings put themselves in great danger. The Ogre and shapeshifter, Mulgarath, has awoken and wants the book to grow his power into the outside human world. The only thing protecting the twins and their sister from Mulgarath's endless army of goblins, is the magical circle of toadstools surrounding the Spiderwick mansion.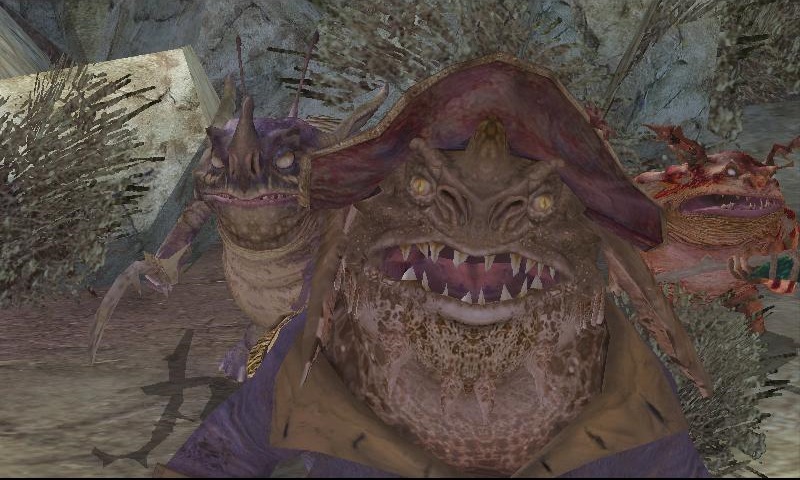 Although they each can handle themselves with their own weapon of choice, soon Mulgarath will find a way to break the toadstool spell and nothing will stop him to obtain the book. Luckily the children get help from Arthur's loyal brownie, Thimbletack, as well as from Hobgoblin, Hogsqueal, and the sprites, who provide special powers to assist in combat, healing and defense. To end Mulgarath's power, however, the children will need the advice of the elderly aunt Lucinda, and of Arthur Spiderwick himself. Only one problem, Arthur is presumed dead since his mysterious disappearance 80 years ago.

The Spiderwick Chronicles is the video game adaptation of the film by the same name, released at the same time. The film and game are in turn based on The Spiderwick Chronicles book series by Tony DiTerlizza and Holly Black. The game characters were likened after the movie actors with several cast members reprising their roles for the voice acting of the game, including Freddie Highmore as Jared & Simon Grace, Sarah Bolger as Mallory Grace, and David Strathairn as Arthur Spiderwick.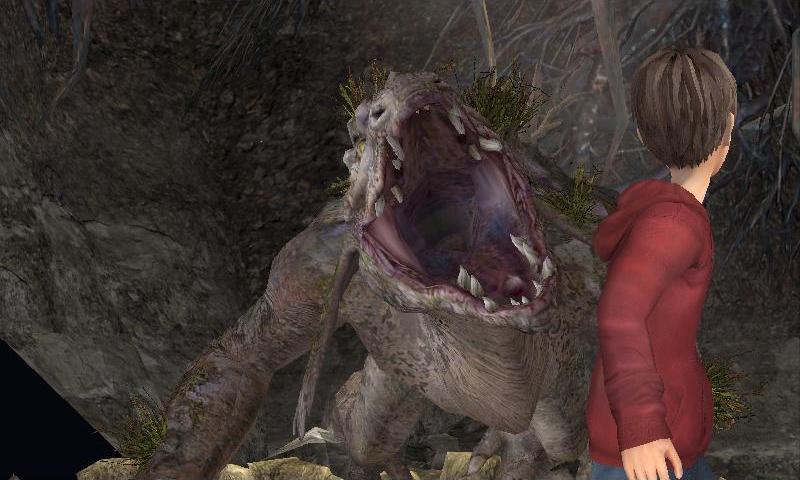 In the game, the player assumes the roles of Jared, Simon and Mallory, each with their own weapons, abilities and missions, battling through hordes of various goblins in the vast surroundings of the estate and beyond. You also play the role of brownie Thimbletack, who has his own world inside the walls and behind the bookshelves of the Spiderwick estate. The game also features a multiplayer mode on one machine where players can compete in four different arenas to kill as many goblins or catch as many sprites within a time limit or until a certain score is reached.

A handheld version of The Spiderwick Chronicles was also released for the Nintendo DS, developed by Backbone Entertainment. Stormfront Studios, which also developed Eragon, developed this version for the PC, PS2, XBOX360 and Wii. Sadly on March 31 2008 Stormfront closed its doors due to adverse business conditions. The Spiderwick Chronicles was the last game the two-decade old studio developed.



External links

- The Spiderwick Chronicles at MobyGames
- The Spiderwick Chronicles at Wikipedia