Leisure Suit Larry Reloaded
Tweet
Easter eggs
Easter Eggs in Leisure Suit Larry Reloaded
Egg id: 290

Founder and former CEO of Sierra On-Line, Ken Williams, who also had a cameo in Lefty's in the original AGI Larry 1 and its 1991 VGA remake (as well as most other Larry games), is once again present in Lefty's Bar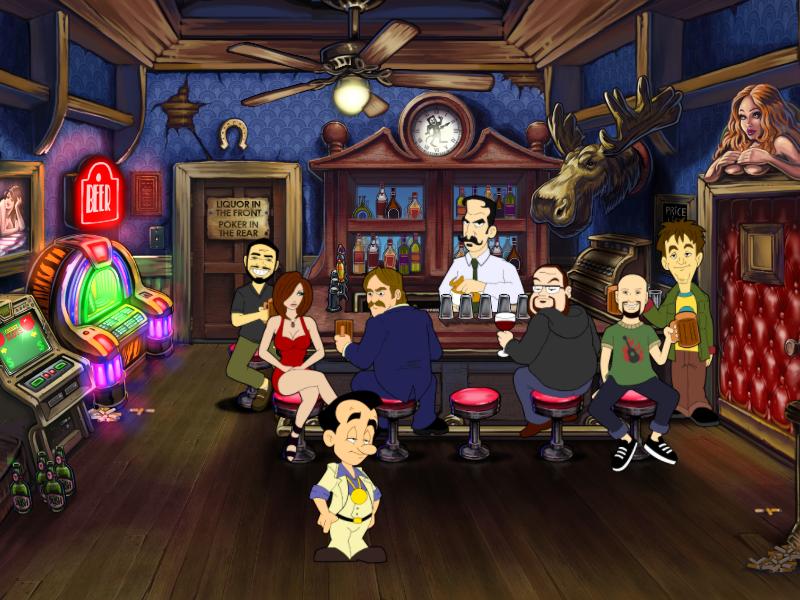 Egg id: 291

Look at the posters in Lefty's backroom. One is "Sweet Cheeks" Mary Bonds, a reference to Sonny Bonds' wife of the classic Police Quest series. The other is Bea Wankmeister, girlfriend of Roger Wilco of the Space Quest series.




Egg id: 292

Use your wallet in inventory for a reference to Sierra Off-Ramp and try out the phone number 1-209-683-6858.




Egg id: 293

In the pimp's room, use the smell icon on the turd for a reference to the Scratch 'n Sniff Card of Larry 7 and a reference to designer Al Lowe.




Egg id: 294

Look at the statue on top of the elevator on the 8th floor for a Donald Trump reference.




Egg id: 295

Look at the art works in Adam's penthouse to hear it's art by Justin McMenamin, database administrator of the game.




Egg id: 296

Look at the skylight in Adam's penthouse to hear it's designed by Georgia O'Keeffe.




Egg id: 289

Lick the street in front of Lefty's for a reference to Carissa Isolano, Technical Art Consultant of Larry Reloaded.




Egg id: 48

Kickstarter cameos

Several of the Kickstarter campaign tiers offered cameos of the pledgers in the game itself. These were off course limited in numbers. Near the end of the campaign these tiers were also reduced in price to sell out the remaining spots. They are:

- Larrywood's Walk of Shame Edition ($750 pledge): Larry Reloaded contains 20 Walk of Shame Stars, each holding the name of one of the pledgers.

- Perverts Edition ($2,500, reduced to $1,250): when Larry buys a lubber, people in the store appear and call him a pervert. Four of these people are actually cameos of the pledgers of the Perverts Edition Kickstarter tier.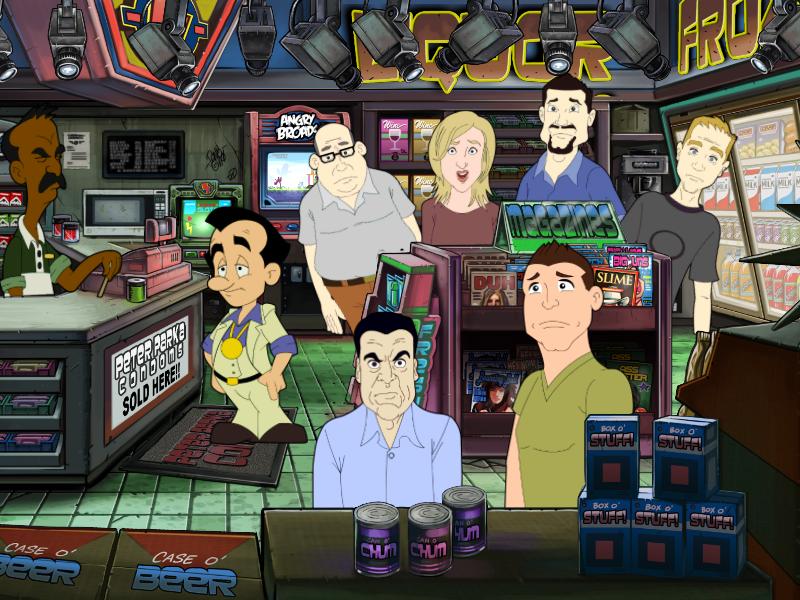 - Doggie Style Edition ($5,000, reduced to $2,500): even Bear, the dog that pees on Larry, is a cameo, namely of the dog of the single pledger of the Doggie Style Edition tier.

- Drunk's Edition ($5,000, reduced to $2,500): there are two drunks in Larry Reloaded: in Lefty's backroom and in front of the store. Both are cameos of the pledgers of the Drunk's Edition tier.


- Lefty's Bar Edition ($5,000): the four patrons in Lefty's Bar, sitting in company of Ken Williams and the lovely lady, are cameos of the Kickstarter pledgers of Lefty's Bar Edition tier: Francois Dequidt, Tom King, Jordan Lee and Michael Hirschmann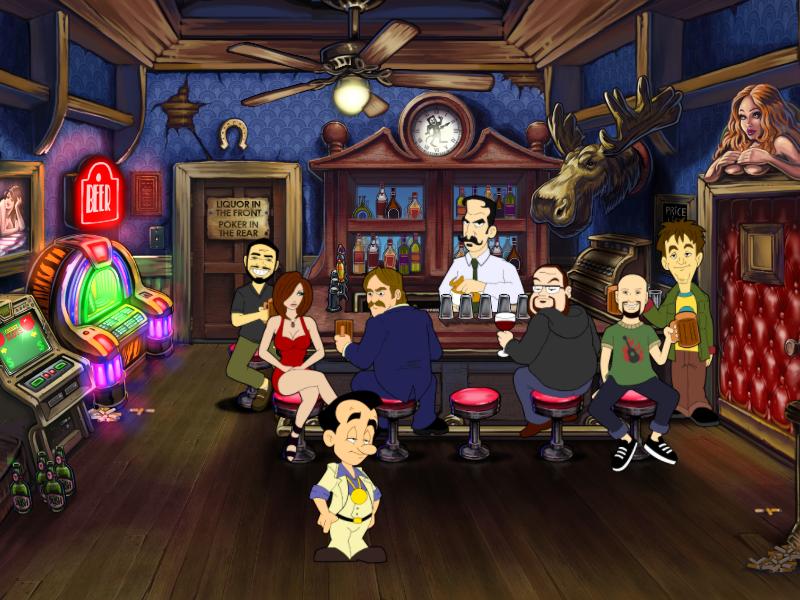 - Disco Edition ($5,000): two pledgers are featured as guests at the disco.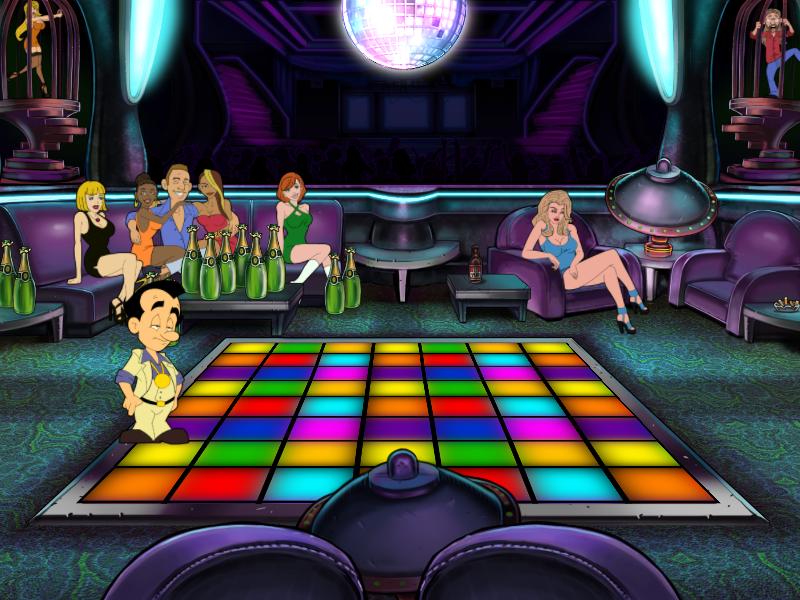 - Naked Edition ($5,000): one pledger got a cameo as the down-on-his-luck apple seller, wearing nothing but a barrel.

Age Verification Edition ($5,000): in the age verification test in the beginning of the game, the name of this pledger was placed as an option among one of the questions.