nFusion Interactive LLC
News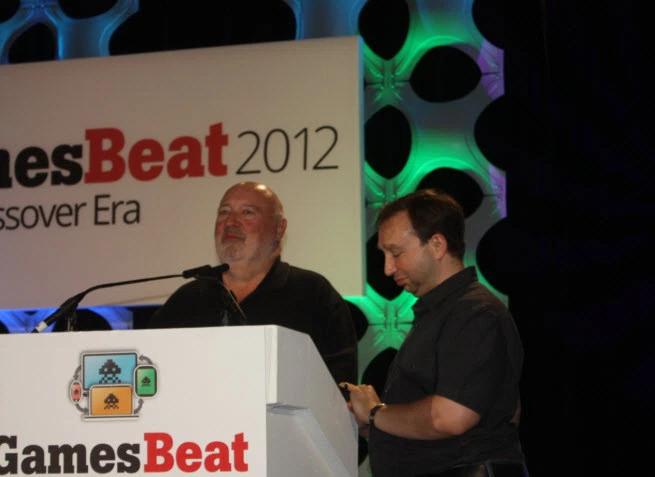 Leisure Suit Larry is always hoping to get lucky, and maybe that will happen with a new developer. Replay Games has decided to switch developers from an Israeli game studio to an established firm in New Jersey.

Replay Games raised more than $600,000 in a Kickstarter crowdfunding project to revive the old Leisure Suit Larry video game franchise. Paul Trowe (pictured above right), founder of Replay, has teamed up with original creator Al Lowe (pictured above left) to create a remake entitled Leisure Suit Larry Reloaded, using the Kickstarter money.

The plan was to have Adventure Mob, a Tel Aviv-based game studio, build a cross-platform game using the Unity Technologies game engine. But now the company will use N-Fusion Interactive, a Manalapan, N.J.-based game studio, Trowe said in an interview with GamesBeat.

"This is a good thing for us," he said.

N-Fusion Interactive has been in business for over 17 years and has produced games on a wide variety of platforms. Most recently, they've released the iOS hit Air Mail and "Deepak Chopra's Leela," a motion-controlled meditation/relaxation experience for the Xbox Kinect and Nintendo Wii.

Lowe created the original adventure game, Leisure Suit Larry in the Land of the Lounge Lizards, in 1987. The story was about a loser who tries to score with women, cracking lewd jokes along the way.

The whole project is part of the retro trend to bring back beloved franchises and win new fans. The team will update the graphics, the music, the user interface, and the humor.

Replay Games has also hired Josh Mandel, a veteran game maker with 25 years of experience, as its chief creative officer. Mandel is a former Sierra Entertainment designer who worked on games such as Space Quest 6, Freddy Pharkas: Frontier Pharmacist, and King's Quest V.

Trowe said the change in studio will not affect the game's expected release in the first quarter of 2013. He said that N-Fusion is working on the title already and the team has expressed a "real devotion to the license."

Lowe is working with Mandel to redesign the Leisure Suit Larry game, which will have all-new environments (like the one below), puzzles, and women.

The hope is revive a moribund license. After the original game debuted, five more Larry games and other auxiliary titles followed. The last Leisure Suit Larry game that Lowe worked on was Love for Sale, released in 1996.

The Larry franchise was most recently owned by Vivendi Universal, which acquired Sierra (via acquisitions of parent firms) years ago and then sold it to Codemasters, which published a title called Leisure Suit Larry: Box Office Bust, in 2009. That game was done without consultation with Lowe and didn't sell well. Critics hated it, with GameTrailers.com giving it a 2.3 out of 10 rating.

The new game got its life after Trowe bootstrapped his Austin, Texas-based company in 2008 to focus on the digital distribution of games. Trowe was the first teenage beta tester at Sierra On-Line, the now-defunct publisher of the original series.