Douglas Herring
Tweet
Easter Eggs
Leisure Suit Larry II: Goes Looking for Love (in Several Wrong Places) (Egg id: 358)

The PA announcer

Enter and exit the airport again for the PA system to kick in. It will call for the artists/animators of the game:
- "Mr. Skirvin. White courtesy phone please." says the PA announcer.
- "Paging Ms. Borucki; Ms. Bonnie Barucki please," booms over the PA system.
- "Mr. Herring; your prescription is ready!"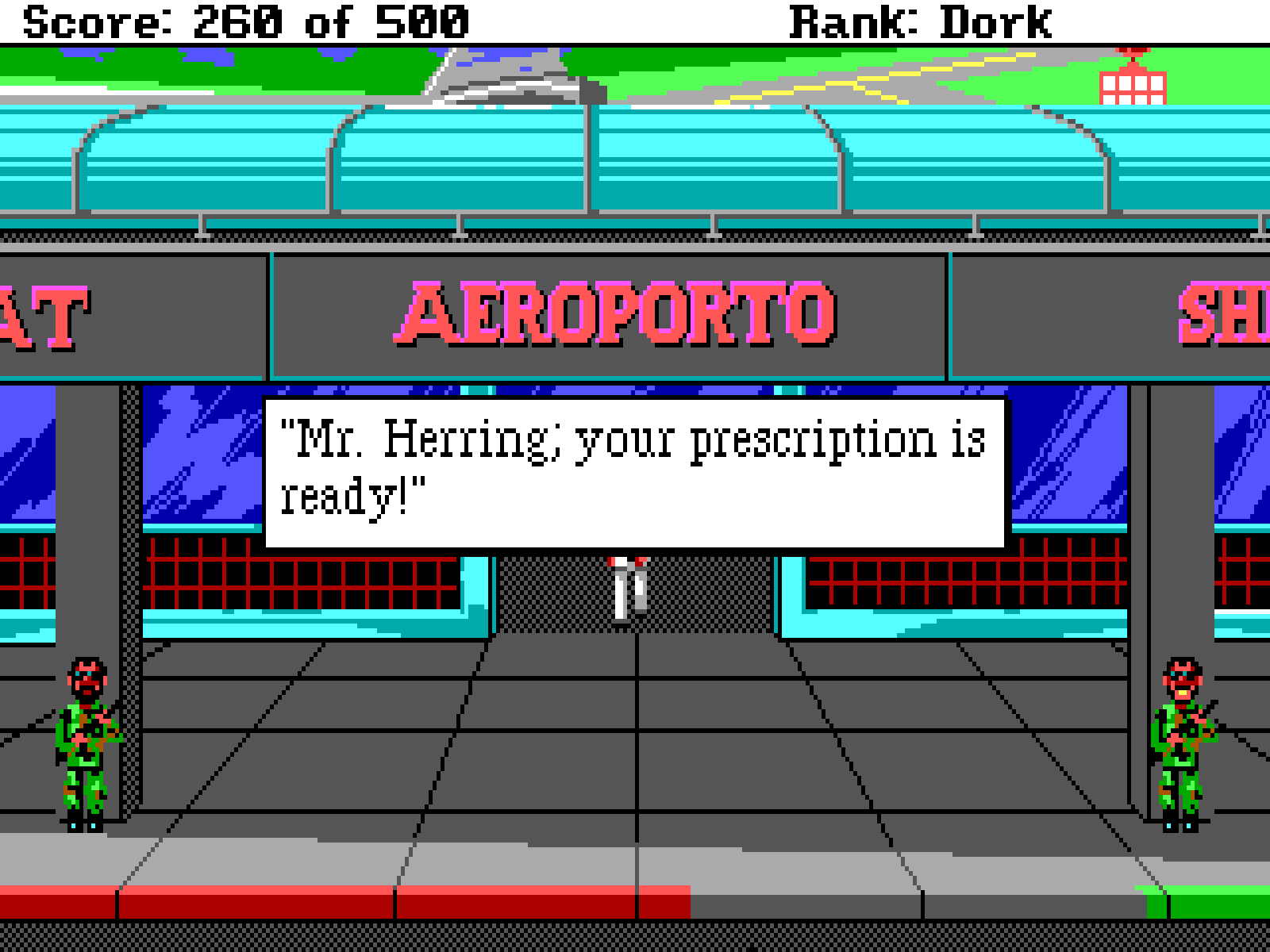 Colonel's Bequest (the): A Laura Bow Mystery (Egg id: 18)

The name "Jessie" on the ferry boat is actually the name of Douglas Herring's (the game's animator) niece.