Daryl F. Gates
Tweet
Easter Eggs
Police Quest IV: Open Season (Egg id: 130)

When you're not in the company of Sam and Julie, you can play the arcade game in the Short Stop Bar. It's titled "Stroids, another fine adventure from the Sierra family of games". At the end of the game you'll see the high scores, containing both names of Sierra game characters (Larry Laffer, Sony Bonds) and Sierra employees (Chris Carr, Dan Woolard, Daryl Gates and Lyle Lovett).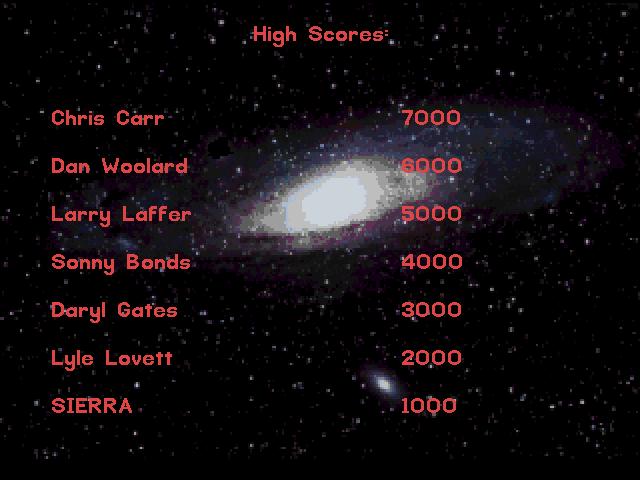 Police Quest IV: Open Season (Egg id: 129)

When using the elevator at Parker Center to floors 2 or 5, there's a queue of people blocking your path, presumably Sierra employees. The people standing there are randomly picked each time your reach the floor, but one of them is undeniably Scott Murphy, even referred to as an Andromedan. On floor 6, you'll find Daryl F. Gates, each time telling you a different line, including the explicit "Tell the media to go f' themselves". On the morning of day 2 (the morning after the alley crime scene), there will be a janitor instead.