Gary Owens
Tweet
Biography

Gary Owens (born Gary Altman) was an American disc jockey and voice actor. His polished baritone speaking voice generally offered deadpan recitations of total nonsense, which he frequently demonstrated as the announcer on Rowan and Martin's Laugh-In. Owens was equally proficient in straight or silly assignments and was frequently heard in television, radio, and commercials. He was best known, aside from being the announcer on Laugh-In, for providing the voice of the titular superhero on Space Ghost. He also played himself in a cameo appearance on Space Ghost Coast to Coast in 1998. Likewise, Owens provided the voice of Roger Ramjet on The Roger Ramjet Cartoons. He later served as voice of the over-the-air digital network Antenna TV.


To the Sierra fans, Gary Owens was best known as the narrator of the Space Quest games. He first narrated Space Quest IV: Roger Wilco and the Time Rippers. The game's final line "Thank you for playing Space Quest IV. As usual, you've been quite a pant load" became his trademark line to the fans. He returned as narrator for Space Quest 6: The Spinal Frontier, the series final installment.

When Space Quest designers Scott Murphy and Mark Crowe reunited to Kickstart SpaceVenture, their first collaboration since Space Quest 4 in 1991, they announced on June 9 2012 that Gary Owens would be the narrator of their new space adventure. SpaceVenture community manager, Chris Pope (a.k.a. the Space Pope), had a live interview with Gary Owens about his life and collaboration with Sierra and SpaceVenture on June 10, which you can hear below.

Chris Pope of the Guys from Andromeda interviews Gary Owens (06/10/2012)




Sadly, Gary Owens passed away at his Los Angeles-area home on Thursday February 12 2015. He is survived by his wife of 57 years, Arleta, and their two sons.

Following the news of Gary's passing, Mark Crowe posted the following on the SpaceQuest.net forums:

Scott and I are both very saddened by the news of Gary Owens' passing the the age of 80. What can we say- the man was a living legend in the entertainment biz whom we were both extremely privileged to have had the opportunity to work with and honored to have featured in Space Quest. It was definitely a high-point in our younger lives/careers and an experience I'll always look back on warmly. What makes this news doubly hard ,of course, is that (as you all know) Gary was to be featured as the narrator in Spaceventure. Unfortunately, Mr. Owens health fell into decline before we were able to record him. But what we want everyone to know is that, though we could never replace Gary as the narrator, we will work hard to find the right talent for the job.

Some of the reactions on Gary Owen's passing:

Scott Murphy (Space Quest designer): "I am totally gutted over the loss of #GaryOwens. He was a consummate pro & gentleman. 2015 has been the worst year ever. Thank you, Gary."

Mark Crowe (Space Quest designer): "Very saddened by the news of Gary Owen's passing."

Al Lowe (Leisure Suit Larry designer): "Thanks for all the laughs you gave us, Gary! You were the best."

Chris Pope (SpaceVenture): "RIP Gary Owens. The man was a true voice over legend. I had the pleasure of talking with Gary a few times. The entertainment industry lost a good one today."

Troels Pleimert (Space Quest Historian): "#RIPGaryOwens is a thing now. #SpaceVenture will not be the same without him. I'll never forget him scolding me for failing in #SpaceQuest."


Credits
Space Quest VI: Roger Wilco in the Spinal Frontier (1995-07-11)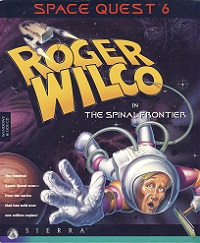 Voice talent
Space Quest IV: Roger Wilco and the Time Rippers (1991-03-04)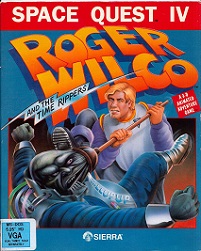 Voice talent