Alphabet Blocks
Tweet
General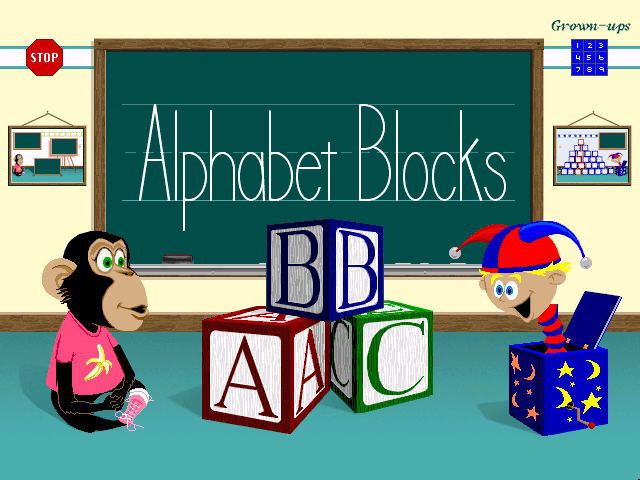 Alphabet Blocks is an interactive multimedia teaching experience that will assist your child in learning the English alphabet sounds and names. Alphabet Blocks offers the highest quality in animation, speech, and sound effects to take full advantage of your multimedia personal computer.

In Alphabet Blocks, your child learns the English alphabet by advancing through progressively challenging skill levels. Your child will learn to distinguish letter styles (block and cursive), match phonetic sounds to letters, and know the names of the letters and the order of the letters in the alphabet. Your child will also learn to match letters and to associate, recognize, and pronounce words based upon the letter names and sounds he or she is mastering. The activities in Alphabet Blocks expand your child's vocabulary and introduce reading skills.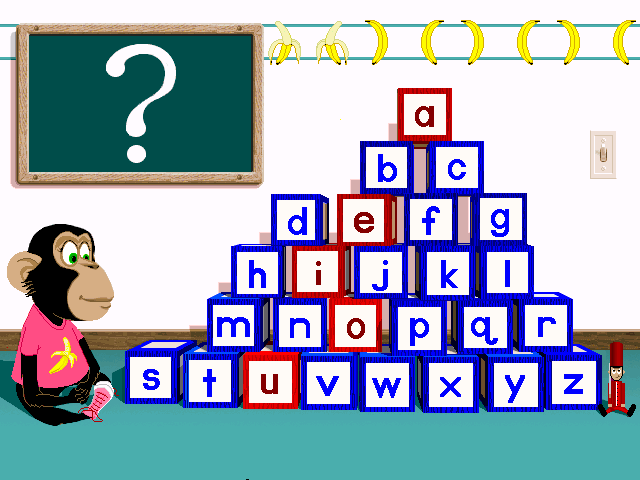 The environment in which your child will learn is a child's playroom - soft, warm, and inviting. Within the rooms in Alphabet Blocks are many enjoyable learning experiences... a stack of alphabet blocks, a cuddly monkey, an adorable jack-in-the-box, a bright red toy soldier, a traditional chalkboard, and over 50 animated surprises. Your child will quickly learn to click on the monkey or the jack-in-the-box to make them talk and giggle. As children interact with these playful coaches, they learn their new letter skills.

This educational program, developed by Bright Star Technology, is aimed at children aged three and up. As a parent you can modify the game's settings to better suit your child's needs in the Grown-Ups choices screen. First released for the Windows 3.1 and the Macintosh as part of the Sierra Discovery Series, the game was re-released as part of Bright Star's Talking Tutor series. A sequel for children aged 4 to 7, titled Ready, Set, Read With Bananas and Jack, also re-released unde the Talking Tutor Series as Beginning Reading, brings back the coaches.



External links

No links found