Robots
Tweet
Walkthrough

Main menu

From the main menu in the PC release, the player can start an new game, continue a saved game, access the options menu or quit to the desktop.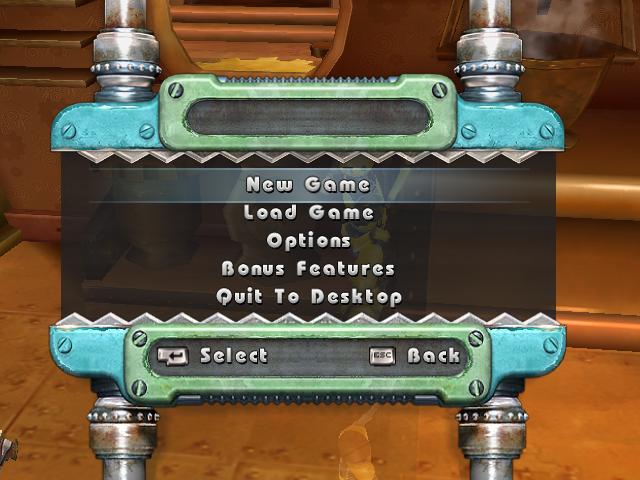 If the player presses ESC during gameplay, the in-game menu appears. This menu is similar to the main menu, except that the player can't start a new game or restore a saved game from it, but can either continue playing or return to the main menu (or desktop). Also the options can be accessed from the in-game menu. Bonus features are also only available in the main menu.


Game options

In the game options of the PC release, the player can:
- select the controller and configure the controls.
- set the game resolution, bit mode (16 or 32), enable or disable render effects, shadows, and set the effects details
- enable or disable subtitles
- set the music and sound volumes and sound mode (mono, stereo, surround sound)
- invert the X and Y axis of the camera and aim camera.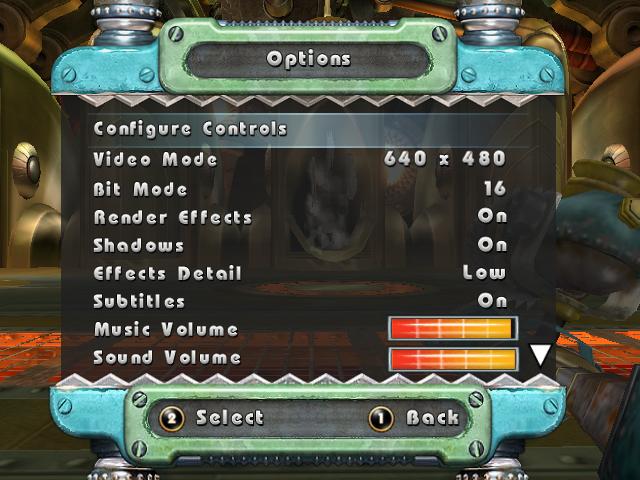 Bonus Features

Bonus features can be bought at the vending machines spread around the game, using collected scrap as currency. If you want to collect them all, then make it a priority to purchase Bonus Features and Wonderbot Tricks as you may have only one chance to obtain them! Bonus Features can be accessed from the game's main menu and consist of in-game cut scenes (unlocked as you progress through the game), concept art, and more.




Clips: (unlocked by game progress)
- Rodney's Home clip
- Rivet Town clip
- City Journey clip
- The City clip
- Bigweld's Factory clip
- Outmode Zone clip
- City Raceways clip
- The Old Sewer clip
- Sewer Showdown clip
- Mansion clip
- Bigweld Chase clip
- Game Complete clip
- Credits

Making of: (purchased at vending machines)
- Blue Sky Interview
- Voice Over Sessions

Slide shows / concept art (purchased at vending machines
- Aunt Fan's House
- Bigweld's Factory
- Concept Art
- Meet Ratchet
- Meet Rodney
- Meet the Rusties
- Robots Books